Providing You With Natural Quartz Countertops
Light-capturing crystals of pure quartz bring a feeling of luxury to any setting. Natural quartz countertops can add beauty and elegance to your kitchen or bathroom. They are also:
Durable
Easy to Care For
Food Safe
Nonporous
Stain Resistant
Due to its various good qualities, it has become one of the most popular choices for the kitchen. It is also one of the highest-rated countertop surfaces by Consumer Reports.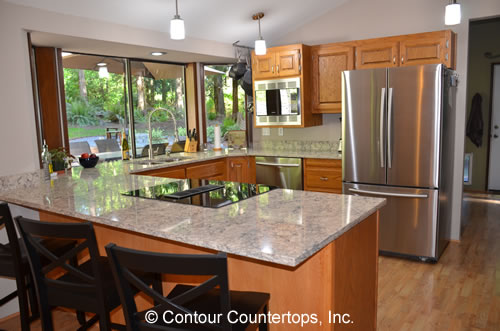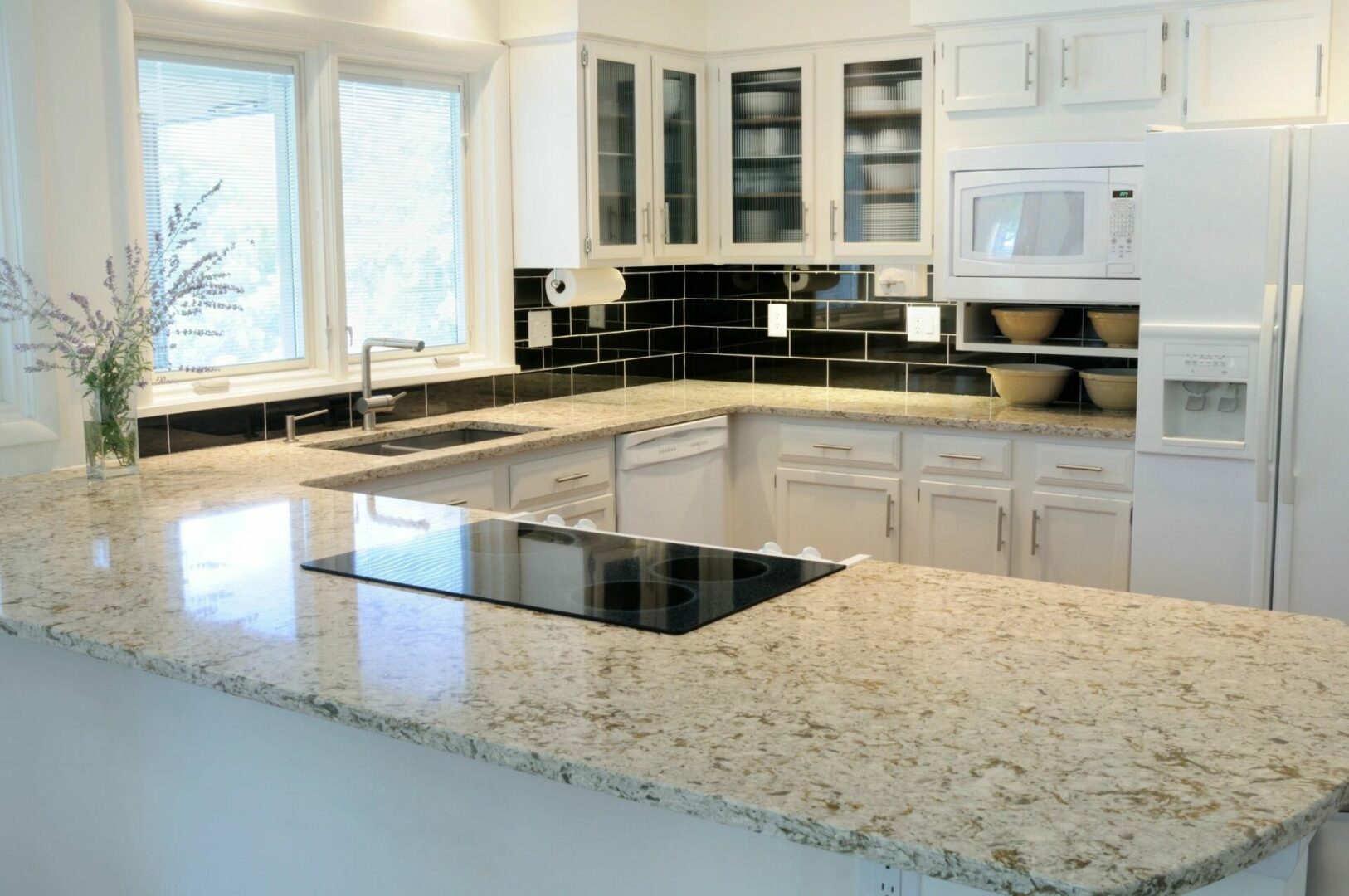 PRODUCT DISPLAYS OF
PENTAL QUARTZ
STRATUS SURFACES
CAESARSTONE
CAMBRIA
SILESTONE BY COSENTINO
OTHER BRANDS OFFERED
VIATERA
MSI Q
DELLA TERRA BY ARIZONA TILE
CORIAN QUARTZ
Possibilities for Your Interior
Warranties Vary by Manufacturer
Our company adheres to the product warranties that vary depending on the policies of the manufacturers. For specific details, please visit the manufacturer's websites. 
Remember to use a damp cloth or paper towel and a small amount of non-bleach, nonabrasive cleanser, such as Formula 409® or Simple Green®, when doing routine care. Afterward, follow up with a clear water rinse.
Heat Damage
Although natural quartz surfaces are heat resistant, you should also minimize direct heat exposure as much as possible to protect your countertop. Natural stone can be damaged by sudden and rapid changes in temperature.
Removing Difficult Spills
For dried substances such as gum, food, grease, nail polish, or paint, make sure to use a plastic putty knife to scrape away the substance gently. Follow it up with a nonabrasive cleanser.